★ ROSES ★
Heathen In The Garden.
A Place of Misantrophy, No Delights and TDR
RIP Pels This One

by Avelon 31
The Dark Roses

Kolding,
Denmark 10. July 2021
Se2
The Dark Roses

Kolding,
Denmark 10. July 2021
Avelon 31.
The Lucid Voice of LG Petrov RIP...

by Avelon 31
The Dark Roses

Kolding,
Denmark 9. July 2021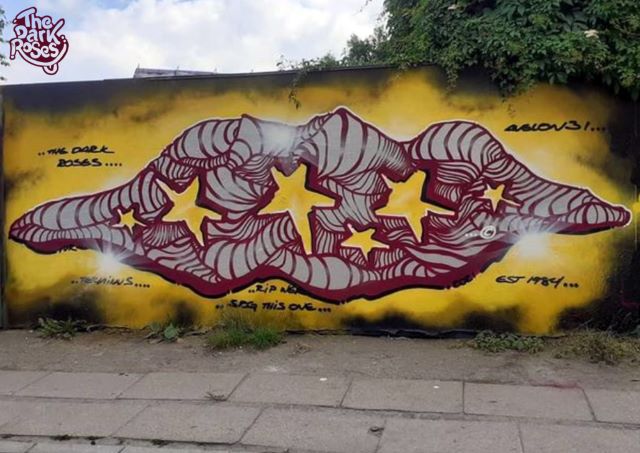 TERMINUS
RIP Wer SRG This One...

by Avelon 31
The Dark Roses

Refshalevej, Copenhagen,
Denmark 26. June 2021
Se2
The Dark Roses

Refshalevej, Christianshavn, Copenhagen,
Denmark 26. June 2021
CYNIC
Fear, Convenience, Slavery - Repeat...
For Stame TMP This One

by Avelon 31
The Dark Roses

Nordhavn, Copenhagen,
Denmark 20. June 2021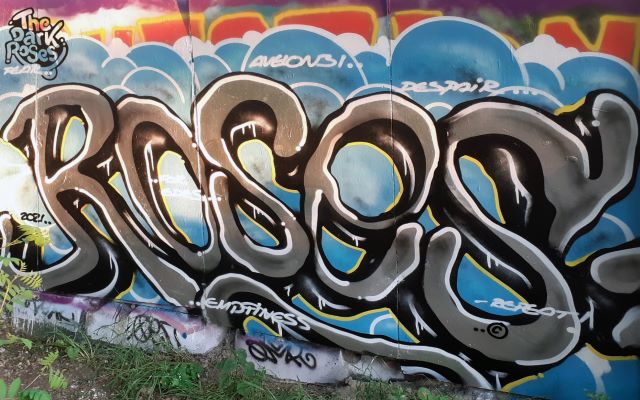 ★ ROSES ★
Fear, Emptiness, Despair, Repeat...
For Edes

by Avelon 31
The Dark Roses

Copenhagen,
Denmark 11. June 2021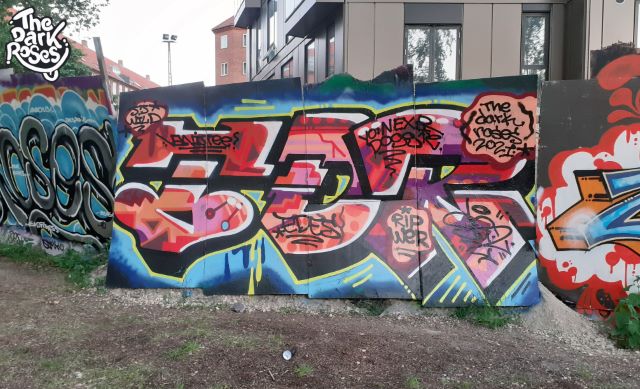 ★ TDR ★

by Se2 and Vanity
The Dark Roses

Ryparken, Copenhagen,
Denmark 9. June 2021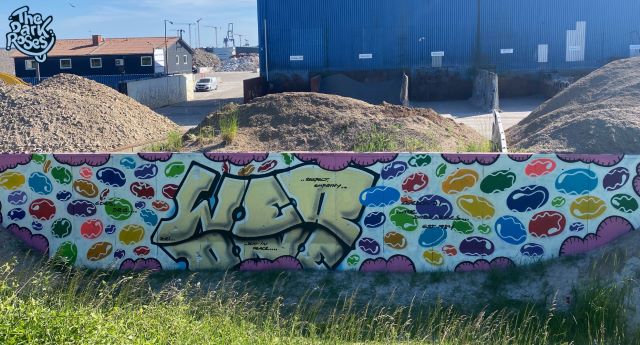 Rest In Peace Wer One.
Respect★Empathy

by Avelon 31 In collaboration with Edes, DRA
The Dark Roses United

Nordhavn, Copenhagen,
Denmark 5. June 2021
★ ROSES ★

by Se2
The Dark Roses

Hørsholm,
Denmark 24. May 2021
Wonderful Summernights.
One Love For The Fam

by Se2
The Dark Roses

North Sealand,
Denmark 23. May 2021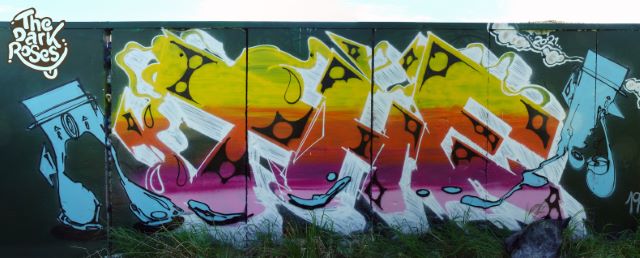 TDR Get Up:
★ THE ★

Avelon 31, Caze D, DoggieDoe, Soe by Dozo, Nexr, Noiz, Se2, Sonic and Vanity
The Dark Roses

Nordhavn, Copenhagen,
Denmark 16. May 2021
TDR Get Up:
★ DARK ★

Avelon 31, Caze D, DoggieDoe, Soe by Dozo, Nexr, Noiz, Se2, Sonic and Vanity
The Dark Roses

Nordhavn, Copenhagen,
Denmark 16. May 2021

TDR Get Up:
★ ROSES ★

Avelon 31, Caze D, DoggieDoe, Soe by Dozo, Nexr, Noiz, Se2, Sonic and Vanity
The Dark Roses

Nordhavn, Copenhagen,
Denmark 16. May 2021
TDR Get Up:
★ SINCE ★

Avelon 31, Caze D, DoggieDoe, Soe by Dozo, Nexr, Noiz, Se2, Sonic and Vanity
The Dark Roses

Nordhavn, Copenhagen,
Denmark 16. May 2021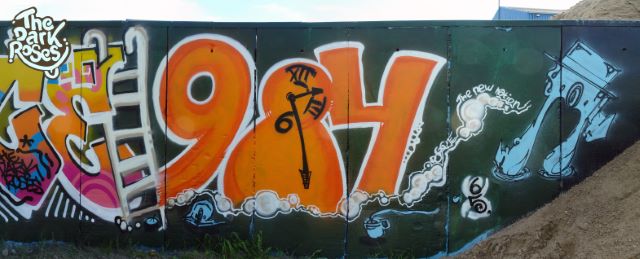 TDR Get Up:
★ 1984 ★

Avelon 31, Caze D, DoggieDoe, Soe by Dozo, Nexr, Noiz, Se2, Sonic and Vanity
The Dark Roses

Nordhavn, Copenhagen,
Denmark 16. May 2021

TDR-UNS

by Se2 and Mord
The Dark Roses United

Kystbanen,
Denmark 7. May 2021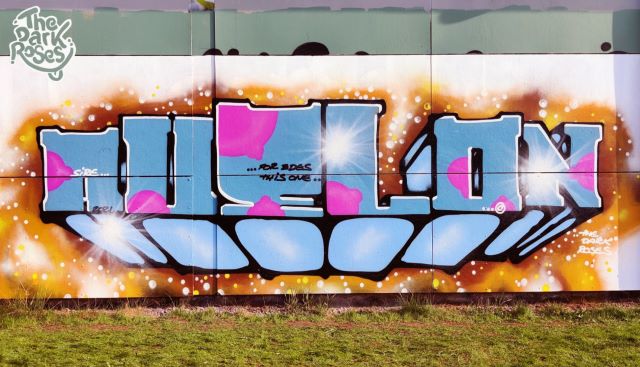 ★AVELON★
For Edes This One...
Yo Sire

by Avelon 31
The Dark Roses

Hillerød,
Denmark 1. May 2021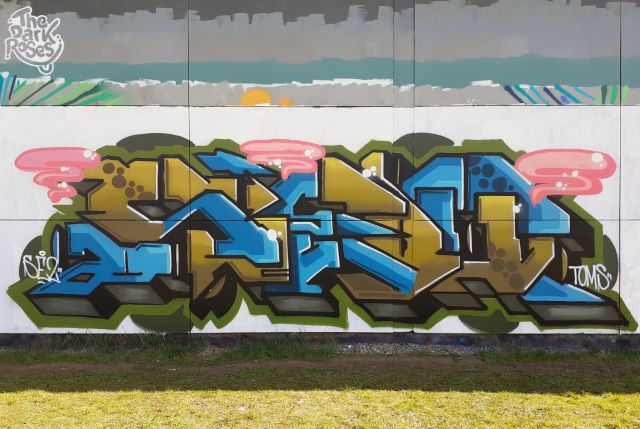 Se2
The Dark Roses

Hillerød,
Denmark 1. May 2021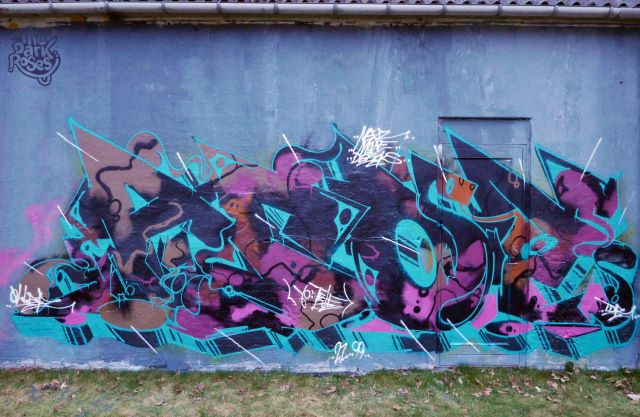 Nexr
The Dark Roses

Roskilde,
Denmark April 2021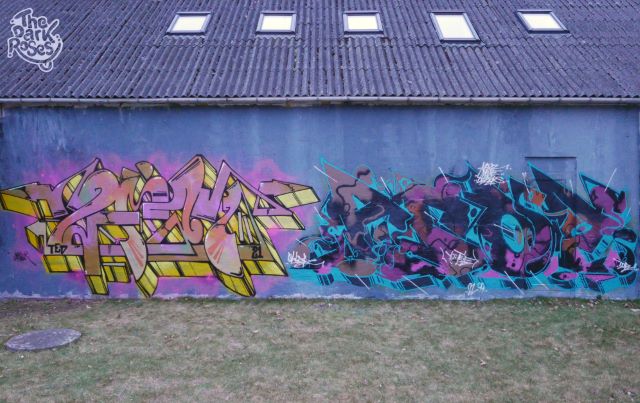 2Fat and Nexr
The Dark Roses United

Roskilde,
Denmark April 2021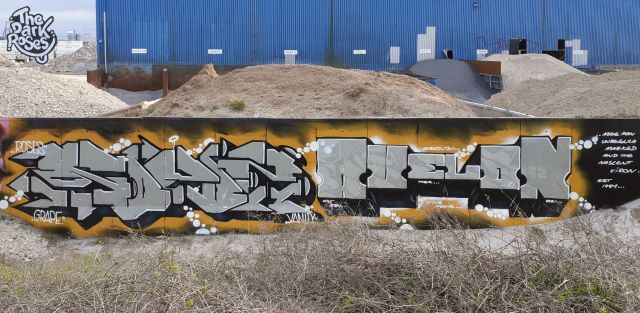 Male Fantasy...
Unregulated Market and The Nascent Viron

by Se2 and Avelon 31
The Dark Roses

Nordhavn, Copenhagen,
Denmark 23. April 2021
Work in Progress: Se2 and Avelon 31
The Dark Roses

Nordhavn, Copenhagen,
Denmark 23. April 2021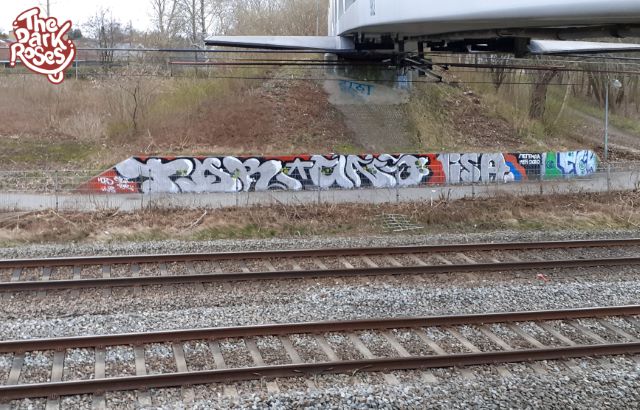 Se2 TDR and Mord UNS
The Dark Roses United

Kystbanen,
Denmark 9. April 2021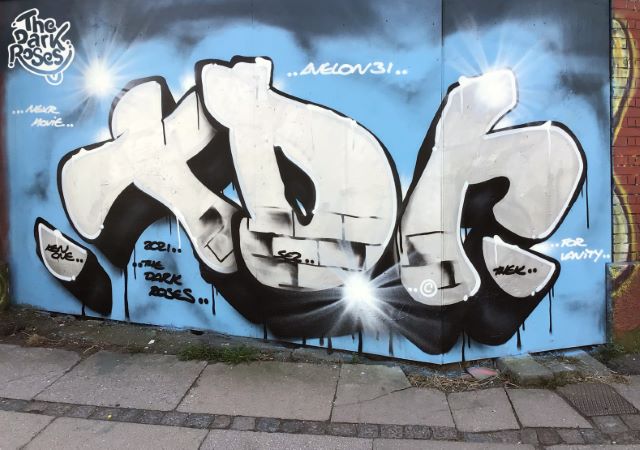 TDR For Vanity...
Yo Kenone, Se2, Thek, Nexr and Movie

by Avelon 31
The Dark Roses

Copenhagen,
Denmark 8. April 2021
Happy B-Day TOMS Kongen af Lyngby...

by Avelon 31 and Se2
The Dark Roses

Sydhavn, Copenhagen,
Denmark 3. April 2021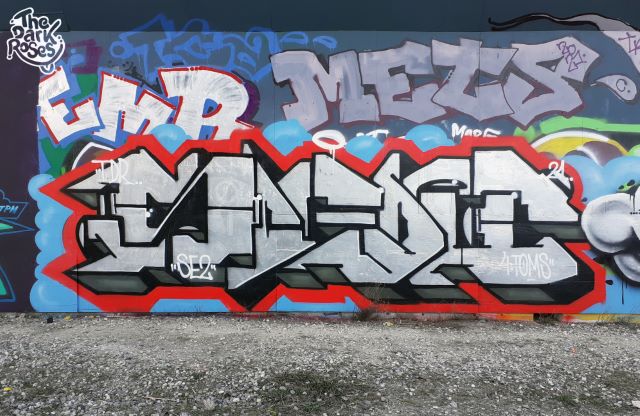 Se2
The Dark Roses

Sydhavn, Copenhagen,
Denmark 3. April 2021
TOMS Kongen af Lyngby...
Birthday Tribute

by Avelon 31
The Dark Roses

Sydhavn, Copenhagen,
Denmark 3. April 2021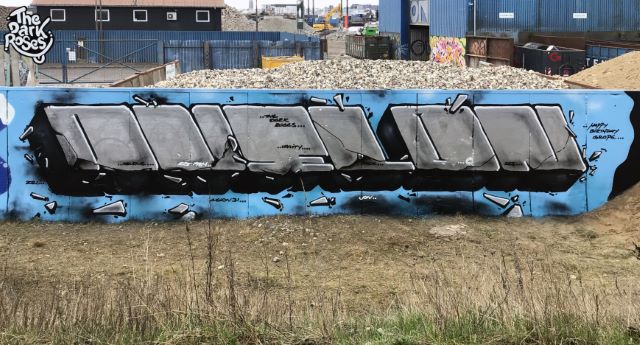 Happy Birthday Grape...
Yo Kenone, Vanity, Thek and Se2.
King Jon

by Avelon 31
The Dark Roses

Nordhavn, Copenhagen,
Denmark 2. April 2021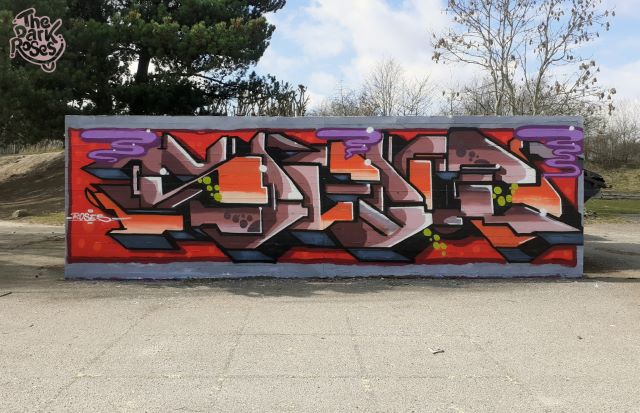 Se2
The Dark Roses

Hørsholm,
Denmark 1. April 2021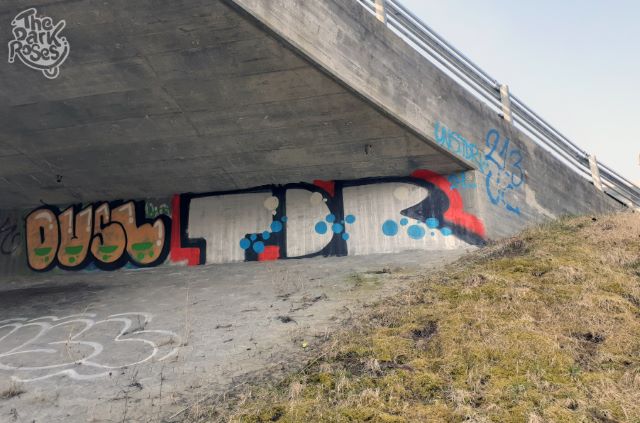 TDR

by Se2
The Dark Roses

North Zealand,
Denmark 31. March 2021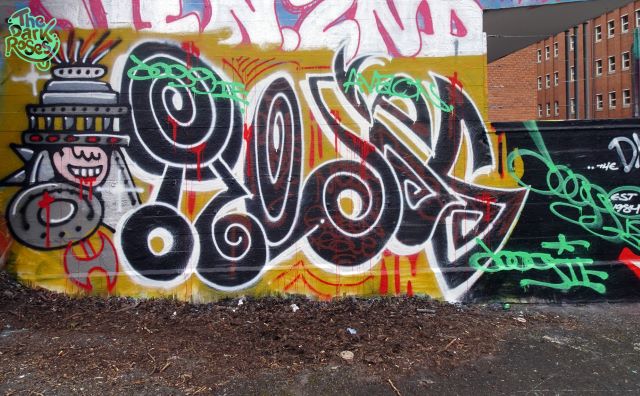 ROSES...

by Vanity
The Dark Roses

Bolsjefabrikken, Copenhagen,
Denmark 27. March 2021
ROSES...
Guided Tours

by Avelon 31
The Dark Roses

Bolsjefabrikken, Copenhagen,
Denmark 27. March 2021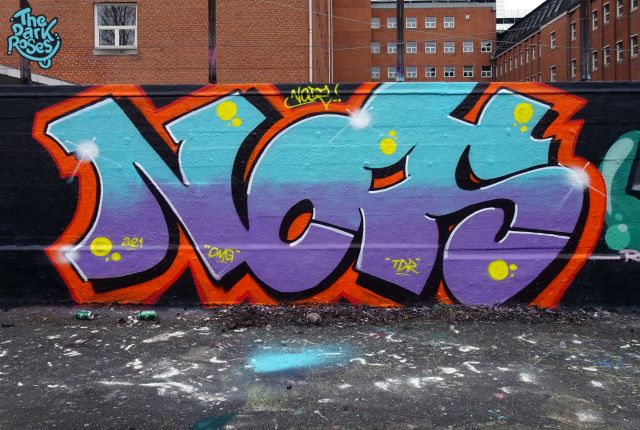 Nois

by Noiz
The Dark Roses

Bolsjefabrikken, Copenhagen,
Denmark 27. March 2021
TDR

by Se2
The Dark Roses

Bolsjefabrikken, Copenhagen,
Denmark 27. March 2021
DIRE...
What Lies Ahead vol 2.

by Avelon 31
The Dark Roses

Copenhagen,
Denmark 16. March 2021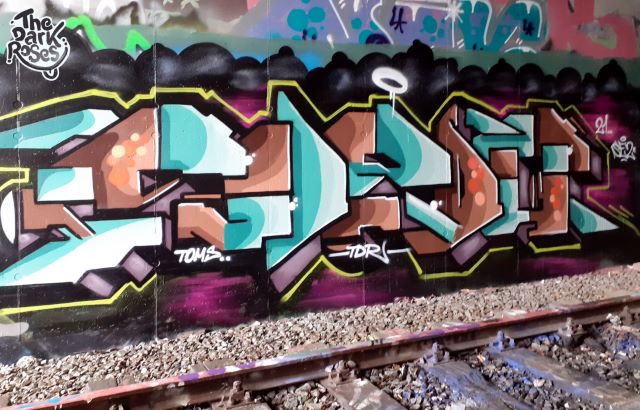 Se2
The Dark Roses

Nordhavn, Copenhagen,
Denmark 13. March 2021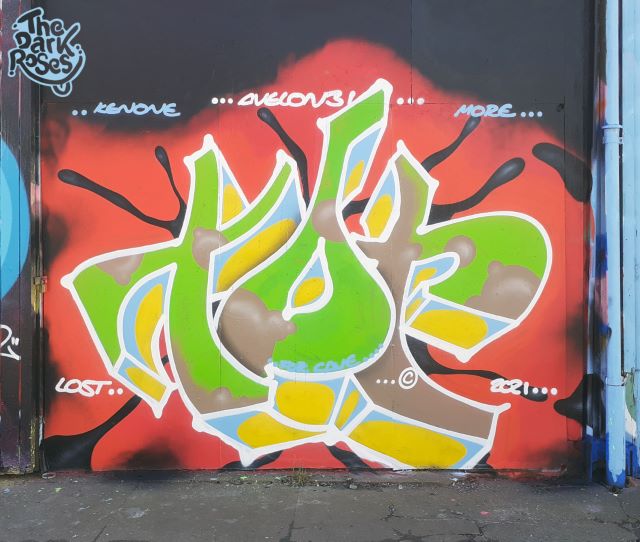 TDR...
- Lost.
For Cave.
Yo Kenone and More

by Avelon 31
The Dark Roses

Copenhagen,
Denmark 28. February 2021
TDR-UNS

by Se2 and Mord
The Dark Roses United

North Zealand,
Denmark 20. February 2021
Se2 and Avelon 31
The Dark Roses

Nordhavn, Copenhagen,
Denmark 13. February 2021
DESPAIR...
Hater, No Cater.
Yo Jon, Ken and Noiz.
Wall For Dfex and Dune

by Avelon 31
The Dark Roses

Copenhagen,
Denmark 13. February 2021
ROSES

by Se2
The Dark Roses

Hørsholm,
Denmark 31. January 2021
Se2

with Thek and Avelon 31
The Dark Roses

Bolsjefabrikken, Copenhagen,
Denmark 17. January 2021
DOUBT...
Drunk In A Church Fire and It´s Monday

by Avelon 31
The Dark Roses

Copenhagen,
Denmark 17. January 2021
It Takes One to Know One. Yo Sult Thek and Pheo...

by Se2 and Avelon 31
The Dark Roses

Refshalevej, Christianshavn, Copenhagen,
Denmark 9. January 2021
LIES...
for Aim.
Yo Se2 Ken and Noiz

by Avelon 31
The Dark Roses

Copenhagen,
Denmark 7. January 2021
ROSES

by Se2
The Dark Roses

Hørsholm,
Denmark 2. January 2021
Test Page!
This page is under construction; therefore we're apologizing if you find any inaccurate links or information referring to no-mans-land and/or something which make no sense at all.

But what you won't find for sure in our succeeding web site:
thedarkroses.com no longer supports any of our content to be shared on any other platform than controlled 99.9% by us.

thedarkroses.com and its content are made by deep passion and NOT-4-PROFIT in mind. It is definitely not made for big corporations harvesting data and/or 3'rd parts business, which business case are to milking other people's effort and to contribute to local tax and necessary infrastructure by very little or most likely by nothing.

Respect our work: DO NOT DUPLICATE AND/OR CHANGE ANY MATERIAL from thedarkroses.com and DO NOT POST OR SHARE THIS ON ANY SOCIAL MEDIA OR PLATFORM.

If you like to share any content from thedarkroses.com, please link to one of our pages instead.

We like to share our many years of passion with you, but not with the million dollar industry.

We make the high resolution images, audio and video clips available for private users to download to their own machines for personal examination (in conjunction of our artwork), we do so in good faith, please don't abuse it. For further information please read our legal terms and conditions.

In doubt of our legal terms or if you plan to use any material or substance from thedarkroses.com please contact our copyright agent by e-mail.

When our succeeding web site is tested, and our old one from 2009 may rest in our archive - then it will be 100% free of cookie- and tracking-tools.

Which means we DO NOT collect, sell or share any data of you, you may leave by visiting our web site.
You're NOT our product, and we do not use as an excuse to spy on you and your internet behavior by using cookies or API's to make our website a better experience to you or our visitors - that's total nonsense - and belongs to web sites with no respect for others privacy.

thedarkroses.com will not have any share-, login- or what-so-ever buttons provided by any social platforms like Amazon, Baidu, Facebook, Flickr, Google Photo - YouTube - Alphabet, Instagram, Microsoft, Pinterest, Reddit, Tik Tok, Tumblr, Twitter, Vimeo, Whatsapp, Yandex, etc.

If you do not know already, their business is to harvest, analyze, manipulate, storage and sell data from our WorldWildWeb, unregulated as long as our lawmakers are sitting on their hands. And behave like babies breastfeeding selfsame technology.

Happy Internet - Free responsible information, security and privacy by design.

Keep in mind its starts with YOU...